This wonderful exterier takes place by the road from Křtiny to Jedovnice. After agreement, it is possible to hold a wedding ceremony or use the arboretum to photograph the newlyweds. The Křtiny Arboretum is the perfect space for a wedding ceremony, banquet or excursion. The arboretum is a 10-minute drive from the Chateau, and catering can be arranged at the arboretum.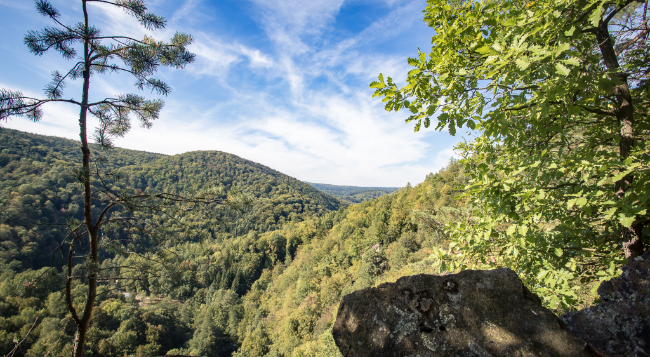 About the Křtiny arboretum
The oldest and largest facility of this kind at UFE (University Forest Enterprise) Křtiny is the Křtiny Arboretum, located by the road between the towns of Křtiny and Jedovnice, about 20 km north of the South Moravian metropolis of Brno. It was founded in 1928 by August Bayer, a professor at the then Faculty of Forestry of the University of Agriculture in Brno. The area of ​​the arboretum is 23 ha, it occupies meadows around the stream, the adjacent part of the forest slopes and a pond is a part of it. There are 1,000 taxa of woody plants registered here, of which over 200 species, hybrids and cultivars of willow are, which is one of the rarities of this unique collection. The rarest tree that students and visitors can get acquainted with is Sciadopitys verticillata, which comes from distant Japan. For instruction, there is an educational trail Home Trees, equipped with information boards about each tree presented. The aesthetics of the arboretum is suitably complemented by more than 25 wooden sculptures and sculptural groups created by students of the Faculty of Forestry and Wood Technology at Mendel University in Brno during the sculpture symposia. Of interest is the newly built peat bog and heathland, as well as an outdoor educational amphitheater and the adjoining recreational and educational trail Praise of the Trees, dedicated to individual tree species.
Due to the exceptional value of this educational building, the Masaryk Forest Křtiny School Forest Enterprise proceeded to the necessary replacement of the fencing so that the Křtiny Arboretum was secured against uninvited visitors and game. On the basis of the received state subsidy from the Ministry of Education, Youth and Sports of the Czech Republic in the amount of CZK 1,950,000, work on the renovation was carried out by the ŠLP Křtiny construction center at the end of 2004. The length of the new fence with a height of 2 m reaches 2,300 m. In forest areas with a length of 1,200 m, the fencing is built of wire mesh on concrete columns. The 1,100 m long front, designed by renowned landscape architect Professor Ivar Otruba, is a structure of wooden columns on concrete footings, filled with wooden prisms and battens.
During the year, the Křtiny Arboretum is open to the public one day a week – on Saturdays, throughout the entire growing season between the Open Days, which are held at the end of May and the beginning of October.