Catering by Chateau Křtiny may be provided within Chateau or to different locations – houses, forest, etc.
Kitchen in Chateau Křtiny provides catering services for all events taking part not only in the Chateau itself, but also in all locations in the university forests.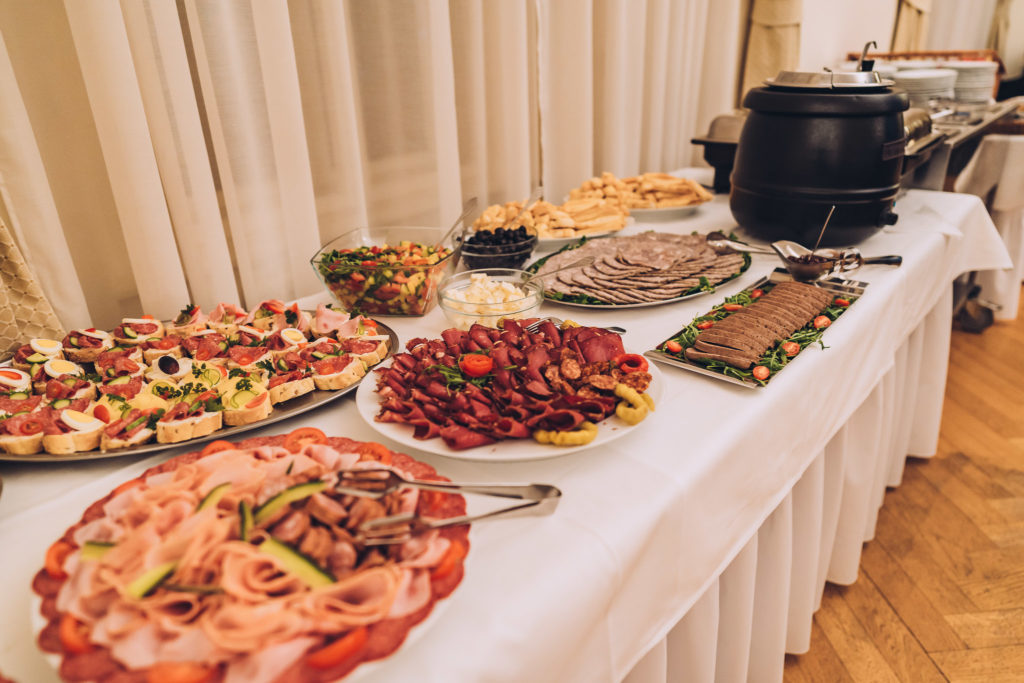 We have got much experience with cold and warm snack bars, rauts and in the nature there is very favourite form of serving meals using the field kitchen
Catering by Chateau Křtiny may be enriched by grilling or roasting pork. We provide this kind of service either on the Chateau or
Another very tasteful experience is tasting wines from the University Agricultural Enterprise Žabčice. The wine professionals will inform you with every wine sample about taste, origin and some more interesting facts.
We may ensure for all kinds of events accompanying programme as musical or dance performances, fire shows, tasting of different meals or drinks, cimbalom music, photographer or video maker, etc. It only depends on you as our client. These services are valued extra, because they are not provided by Chateau Křtiny.
For more information about possibilities concerning catering, please, contact us https://www.zamek-krtiny.cz/kontakt-zamek-krtiny/.
Calculation of catering is usually done by our staff who recommend amount of meals according to the number of people and occassion. We provide catering to weddings, conferences, parties or concerts, ets.