One night relax in Chateau Křtiny
Raut breakfast
Welcome drink for everybody
Three-course dinner with choice out of three menus
Present to take away – home-made pate from our kitchen
Book your holiday here and now
There is a special offer – one night relax in Moravian Karst in Chateau Křtiny for two persons. You may spend time walking through the surrounding forests full of colorful autumn, or you can visit the wonderful glades with monuments, nice and unique springs. The university forests take place around Brno and in the Moravian Karst, which gives them unique use either in the protection of nature and their cultural use – people can walk through them at any time. There are also several possibillities how to spend time in the Chateau and around it. You can go to the church, there is cave Výpustek nearby, which is open throughout the whole year (still, we recommend booking tour in advance, because autumn and winter season have limited opening hours). For more information about possibilities how to spend free time, ask the receptionist.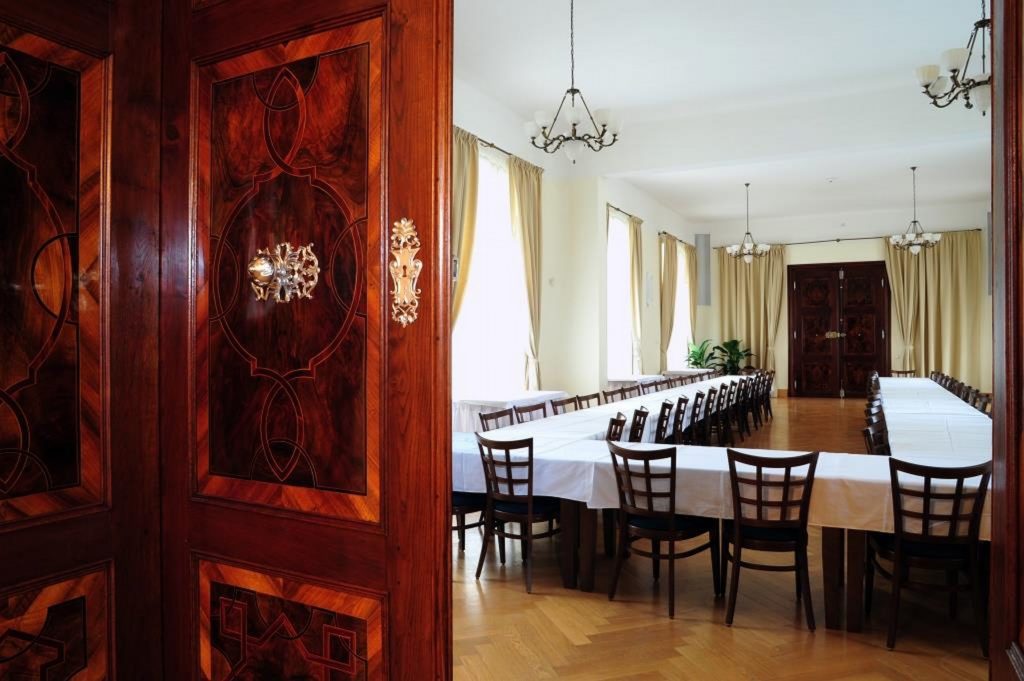 Price for one night:
Price for two persons per one night is CZK 1 890
Accommodation is possible from Sunday until Thursday
V ceně neThere is not listed extra municipality payment in the price of CZK 20 per person and night.
For another configuration (children, different number of adults, etc.) ask our receptionist for calculation.
The holiday package consists of:
accommodation in double bedroom with its own bathroom for one night
raut brakfast (in case of lower number of clients the breakfast is served)
Three-course dinner with choice out of three possible dishes including venison from our university forests
One welcome drink for everybody – you can choose 0,2 l wine (red or white), 0,5 l beer or soft drink and you can order it when you want in the Chateau restaurant
Present to take away – you will get a home-made venison pate from our kitchen as a reminder of your holiday.