Package of active and relaxing holiday in Moravian Karst not only for seniors
Four nights accommodation in Moravian Karst
Raut breakfast
Three-course dinner
Welcome drink
Presents to take away
Tickets into cave Výpustek
Yoga lesson directly in Chateau Křtiny
Křtiny arboretum entrance
Listening to carillon and church visit
Book your holiday now!
Enjoy a holiday package in moravian Karst to relax, to get to know surrounding nature, to walk through the university forests and gain new energy. There are several options how to spend time in an active way in the Chateau Křtiny and in near neighborhood – cultural, sport, and nature- knowing activities.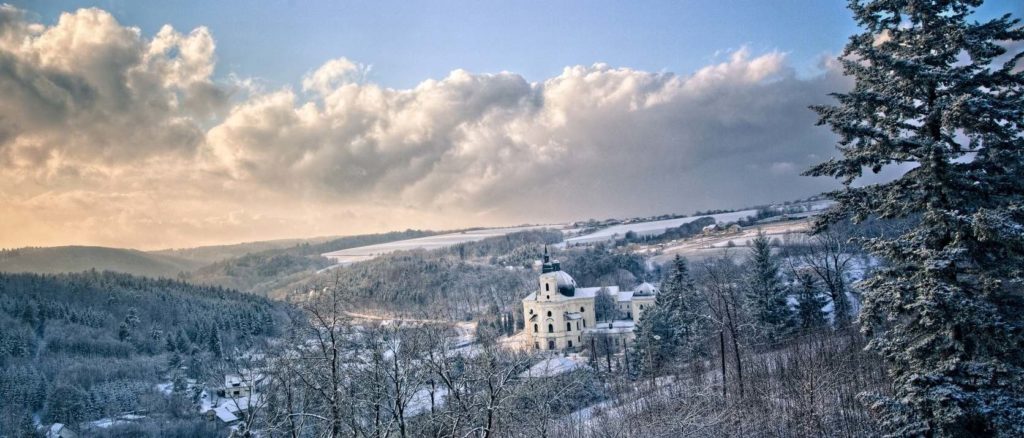 Price for holiday package for 4 nights
2 persons for CZK 7 290
One bedroom room with own bathroom
2 adults and a child on extra bed for CZK 9 890 Kč
One bedroom with own bathroom
2 adults and 2 children (3 – 15 years old) in a family room for 12 820 Kč*
*2 separate bedrooms with common bathroom
There is not listed extra municipality payment in the price of CZK 20 per person and night.
For another configuration (more children, different number of adults, etc.) ask our receptionist for calculation.
Balíček obsahuje
The package for two persons consists of:
accommodation for three nights in Chateau Křtiny
raut brakfast (in case of lower occupation the breakfast is served)
Three-course dinner with choice out of three possible dishes including venison from our university forests
One welcome drink for everybody – you can choose 0,2 l wine (red or white), 0,5 l beer or soft drink and you can order it when you want in the Chateau restaurant
Present to take away – you will get a home-made venison pate from our kitchen as a reminder of your holiday.
A ticket to cave Výpustek for everybody (possible every day except Monday)
A possibility to take part on a yoga lesson directly in Chateau Křtiny (every Wednesday at 16)
You can listen to the carrilon and visit the church (every Wednesday afteroon)
A ticket to Křtiny arboretum – needs to be booked in advance